A new spooky challenge awaits you in the Jolly Kingdom as we approach Halloween!
Check out our latest update on Steam, App Store and Play Market!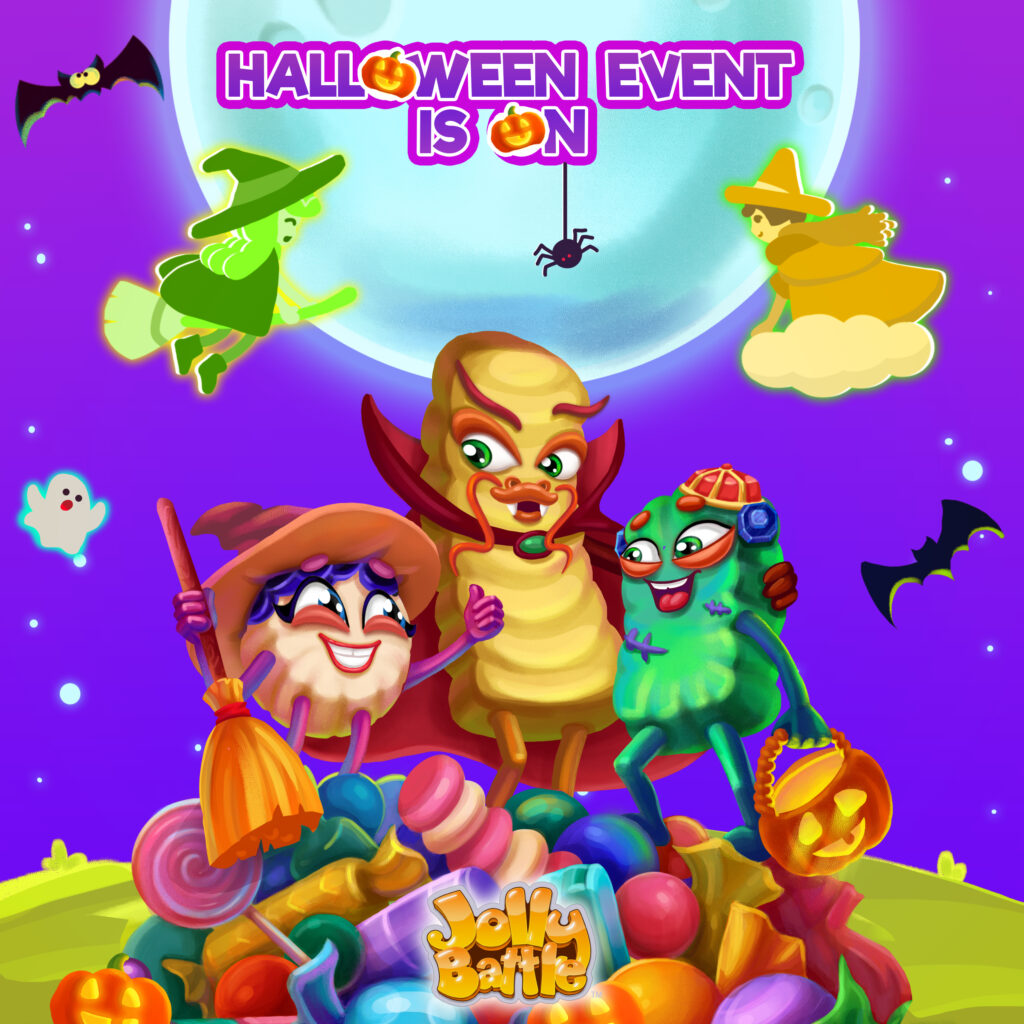 How skilled are you at flying on a broom and collecting treats at the same time?!
Test your skills as a witch: hop on a broom and collect candies and pumpkins! Be careful: you'll have to dodge trees, ghosts, bats, and spiders that come your way!
After you collect all the awards, two more characters are revealed: a vampire and a wizard!
Collect points for each character and get rewards! Happy Halloween!
Download Jolly Battle now on Steam, App Store and Play Market and set off on a journey in the sweet Kingdoms! Unlock new game boards, try different boosters, complete various levels!