In the sweet kingdom of Jolly Battle, another gift has been prepared for you – caramel bombs. You can eat all of your opponent's cakes quicker, before they get to your fleet.
Bright, juicy caramel bombs will add intrigue to your battles. After all, only one shell can damage several of your cakes at once. Now, playing will be even more fun and interesting. Only 3 turns and the entire sweet fleet of the opponent can be eaten.
Caramel bombs are awarded as a reward for playing daily. You can get them only 1 time per day. Therefore, do not forget to enter the game every day and receive a well-deserved reward.
Here are a few recommendations on how best to use caramel bombs:
       –  Throw bombs at your opponent at the beginning of the game so they start to panic and make many mistakes.
        – Use bombs only in large areas. The more unopened cells will be around the caramel explosion, the more chance to find several cakes of the opponent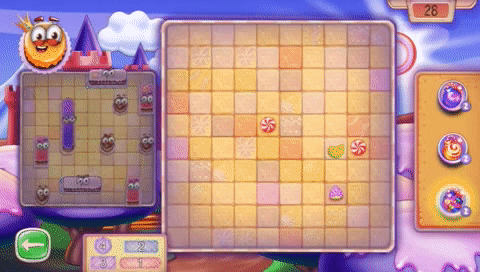 –   If you lose and you only have a couple of moves left until a complete defeat, bombard your opponent. There is a big chance that you will hit the nail on the head and win in a difficult situation.
     –   Do not use bombs when you are clearly winning. Save them for the next battle. Perhaps, they will come in handy next time.
There are three types of caramel bombs in total:
Blue and orange attack 5 cells of the opponent and are effective in a small area.
Multi-colored – the strongest and attacks immediately 9 enemy cells. With it, you can eat several cakes on the opponent's field at once. It is best used at the beginning of the battle.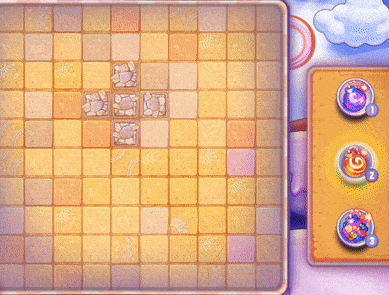 In addition to caramel bombs, we added coin sets to Jolly Battle. Collect coins by entering our game every day. You can buy bombs with them and rise faster in the ranking of players, defeating each of your opponents.
Well, if you do not want to wait until you accumulate gold coins, you can buy a set suitable for you:
    –    2500 coins – $0.99
    –    6,000 coins – $1.99
    –    15,000 coins – $3.99
We wish you interesting fights and grand victories. We hope with a new weapon in the form of caramel bombs, the battles will become even more interesting for you.