Christmas is coming – and it's time for gifts! Join our Christmas Event! Visit Santa's workshop and enjoy gift wrapping with your favorite Jolly Battle characters!
Download Jolly Battle for free now!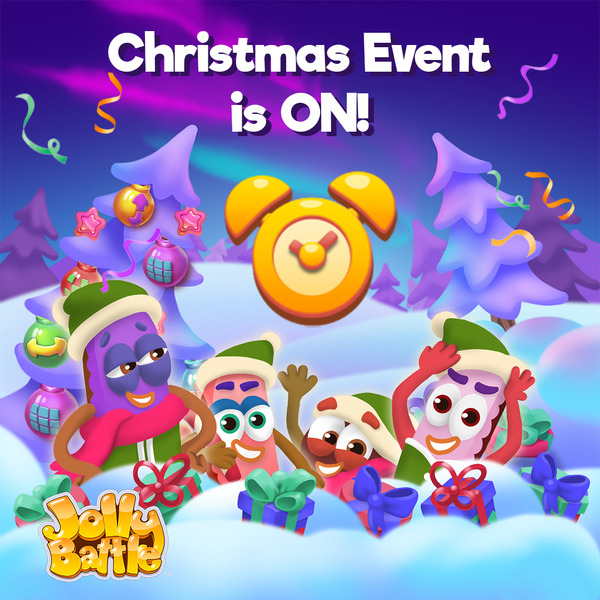 Your loyal friends Comic, Clumsy, Prankster, and Loafer put on their Elven costumes and are ready to lend a helping hand. Pick up the right boxes, ribbons, and decorations, and hurry!
Prepare gifts and receive coins for each one! The event lasts till January 14th.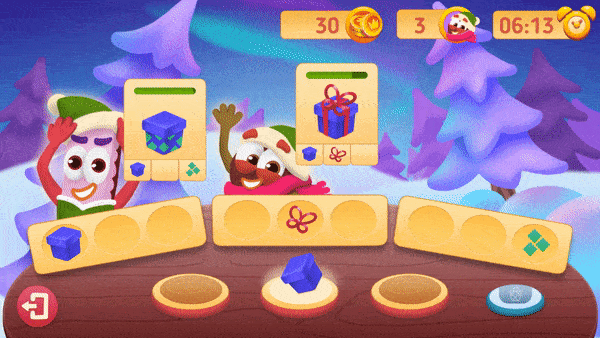 Merry Christmas to all of you! Ho ho ho!
Download Jolly Battle now on Steam, App Store and Play Market and set off a journey in the sweet Kingdoms! Unlock new game boards, try different boosters, complete various levels!