August has just started, but we already want to share the next updates with you that we made for Jigsaw Puzzle by Jolly Battle app. This time we'll talk not only about the new pack, but about the technical details that you'll definitely like. Our team always takes into account the needs of our users not only in terms of entertainment, but also of comfort that help you spend quality leisure time.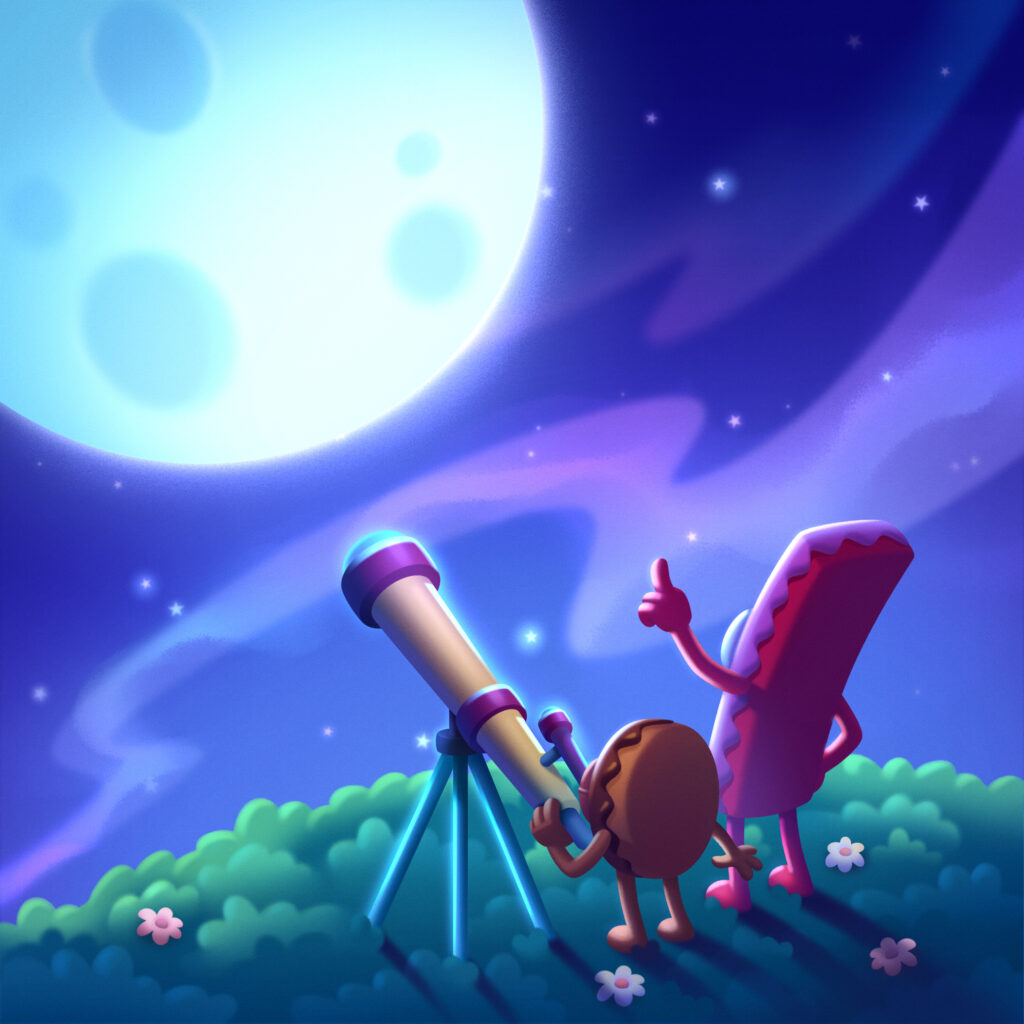 You can already download a new pack for Android and iOs:
A New Pack. The First Flight
This time, the beloved heroes of the Jolly Battle universe decide to go into hard science. While poring over books on the shelves, Clumsy comes across a textbook on space. He is so fascinated by what he reads that he decides to move on to the practice and involve his friends in this. After all, Clumsy has a dream to go into space, and that's why a long and serious preparation is so important. So friends begin to study the laws of the universe, challange themselves and even dive to great depths in a diving suit. Apparently, they like the process of preparation no less than the very idea of ​​traveling to the stars. When it seems that everything is studied and tested, our friends started to build a real  rocket. And if you want to find out what come out of it, we invite you to open our app and collect all the puzzles from the first to the last one.
New Technical Features
The interface is the first thing that catches your eye when you enter the updated app. We changed the colors and design of our app. Now instead of blue color there is a soothing purple with golden elements.
We also decided to add musical themes to completely immerse you in the atmosphere of relaxation. Now you can spend time not only with the benefit for your brain, but also for your soul.
And, perhaps, the most important innovation is a convenient rubricator and clear navigation. Now it is easier for you to choose the topic you are interested in and the specific puzzle that you can collect. First of all, think of the topic which is your thing, and then you can easily find your favorite or a new picture.
We hope that now you will spend more time with Jigsaw Puzzle with even more pleasure.

Don't forget to download! A brand new thematic pack and more cool updates are already available for Android and iOs!