Greetings to all members of our large JollyCo family! We traditionally break in with a monthly update of the game! This time we have not only added a new pack with an exciting storyline, but also a number of new features that you will definitely like! Read about our updates below and share our game with your friends.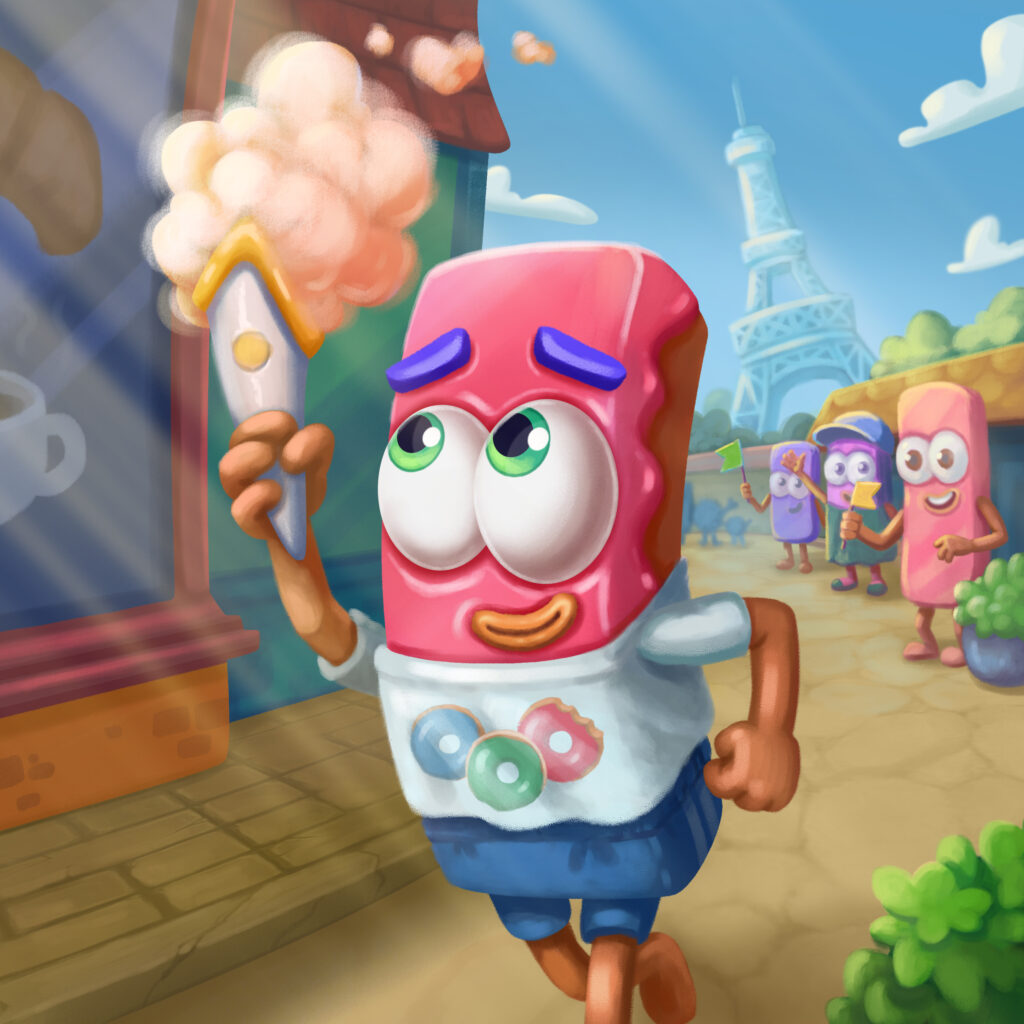 You can already download a new pack for Android and iOs:
A new story of our beloved friends starts on the sports grounds of the Olympic Games. If you thought that you get to such events only after many years of preparation, then you are wrong. Desire and irresistible craving for victory are the keys to success. So this is what happens with our sweets. Happy four friends are lucky to qualify for the new Olympic Games in Paris! And Clumsy is even honored to carry the Olypic Flame!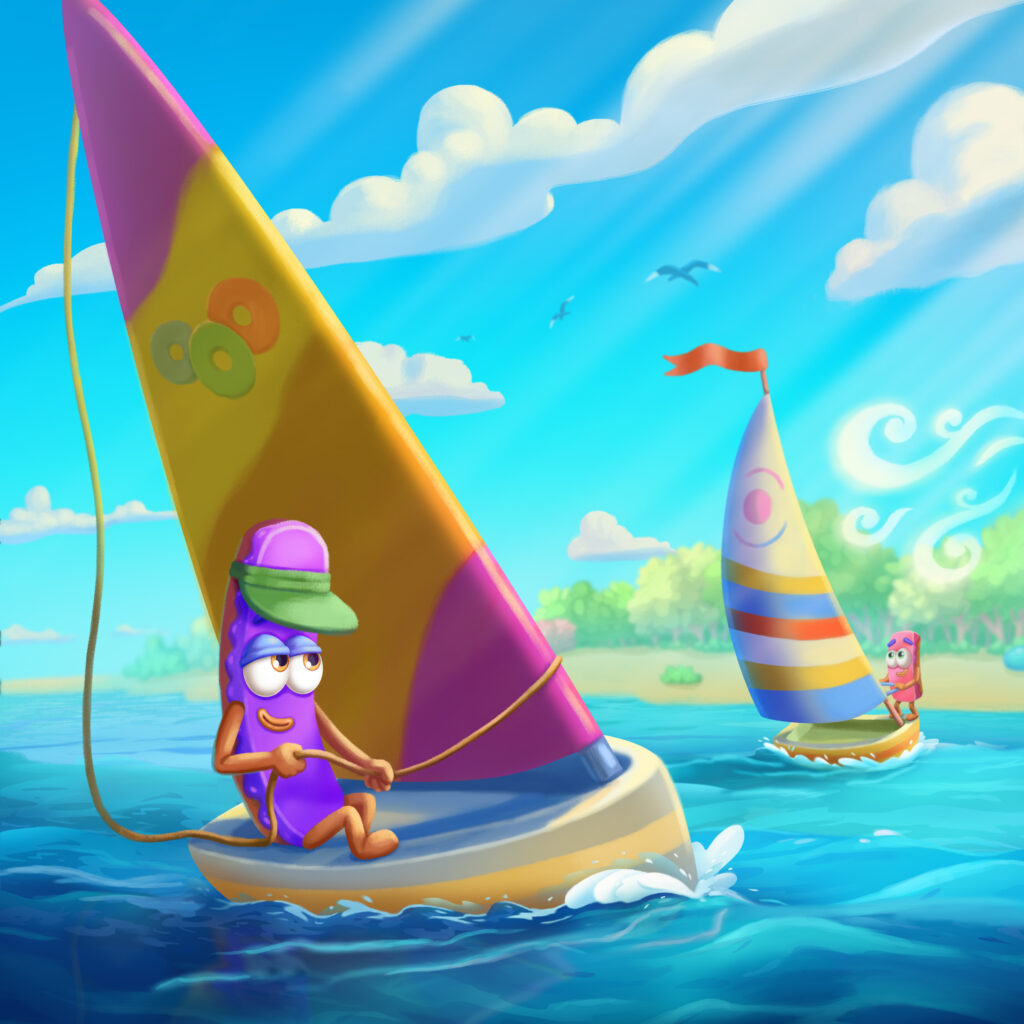 Newly minted athletes take part in various competitions. All four participate in kayaking. Prankster competes in a running race and plays in a badminton match. Loafer jumps from the trampoline into the pool and shows the basics of windsurfing. Clumsy cover miles on a bicycle and demonstrates flexibility as a gymnast. And what does Comic do? This little guy has a part to play. If uou want to find it out, you have to collect all the pieces of this fun story!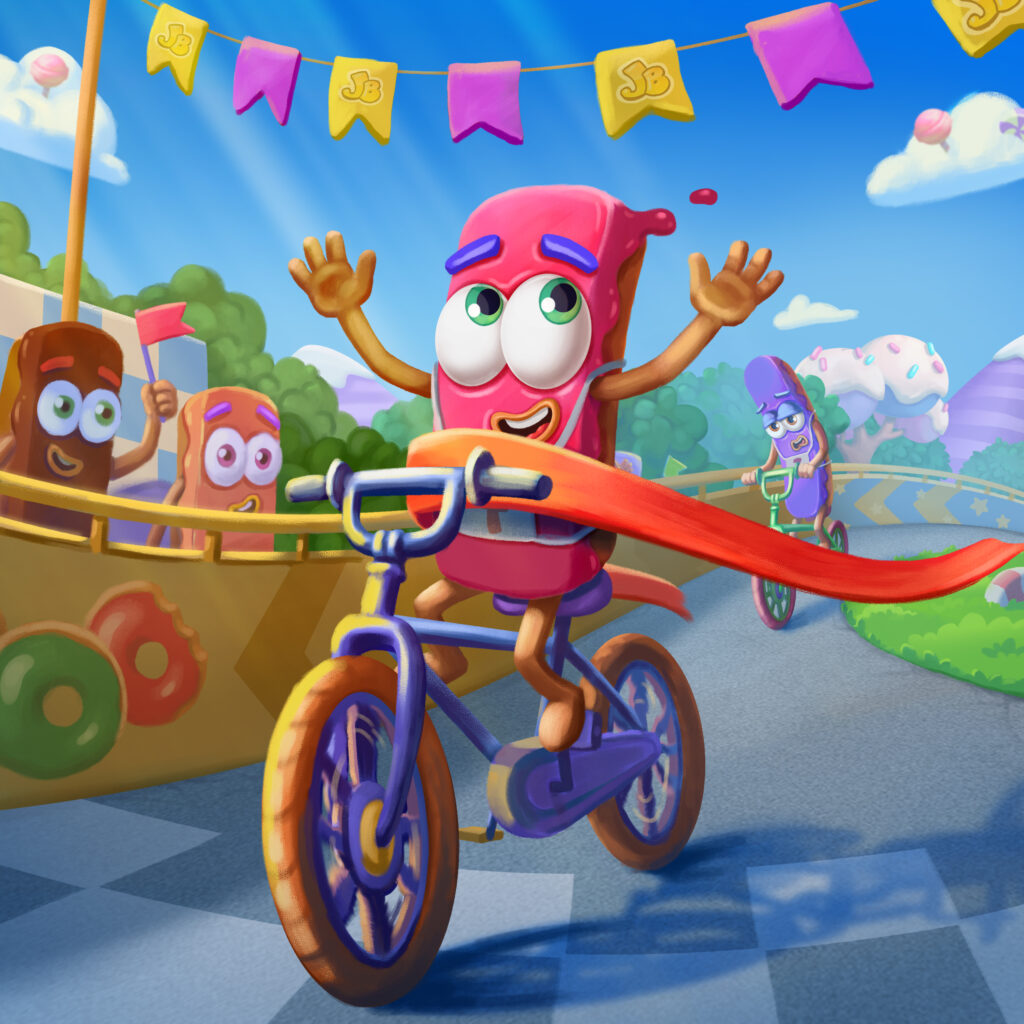 But that is not all! We also added a new feature to our app. It is a hint that will help you find the right place for a puzzle piece. Sometimes this kind of help is needed! And for everyone who has not yet downloaded our game, we make a real gift. When the user downloads the application, they immediately receive 10 free packs! Intrigued? Then download the game as soon as possible and have fun!
Don't forget to download update. A brand new thematic pack is already available for Android and iOs!