Hello friends. We are pleased to announce a new update of our collection of puzzles. This time we have added just one, but an amazing pack. Moreover, it is not just a puzzle. At the very end, a cool surprise awaits you, and it is a glorious animation! It looks like real magic. We advise you to immediately download the application and to see it with your own eyes. Enjoy not only the process, but also the result!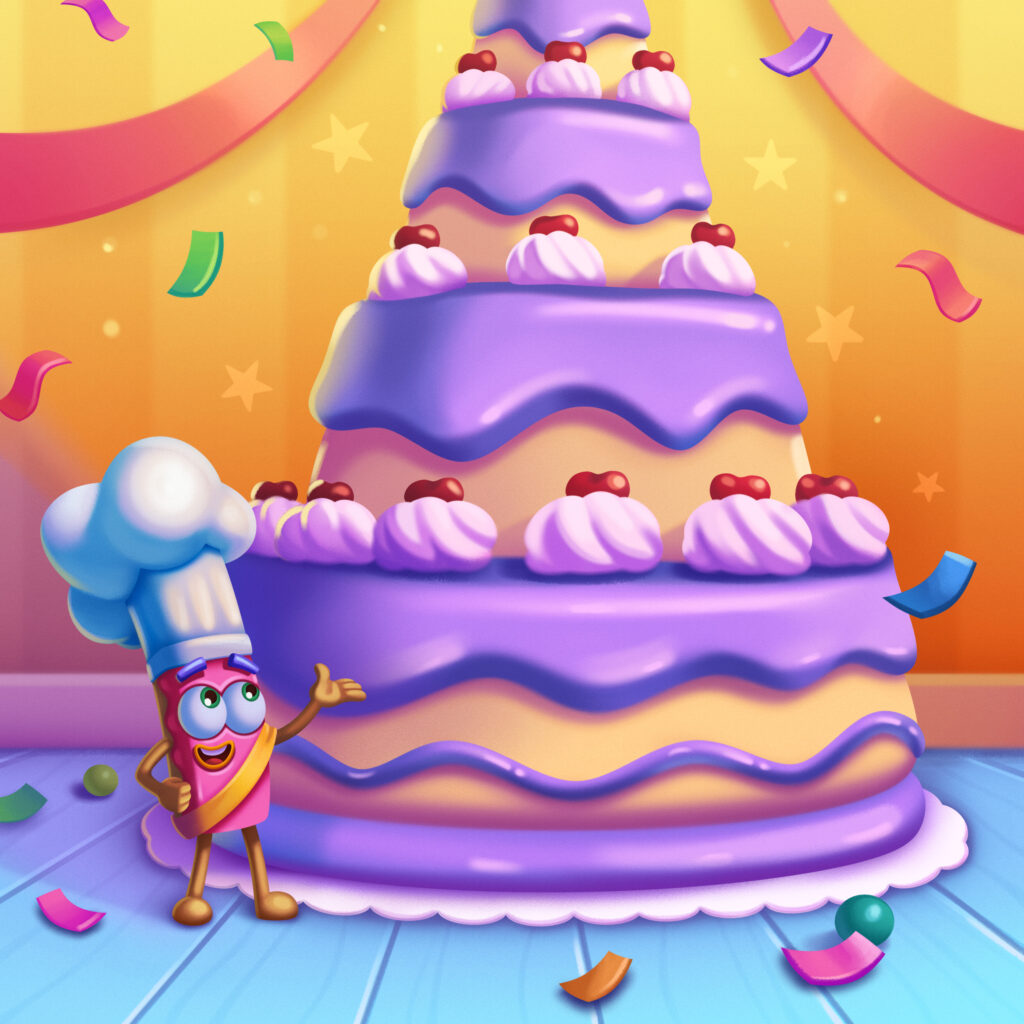 You can already download new packs for Android and iOs:
We will call this story Top Secret. And its name speaks for itself. Once, Clumsy bakes a gigantic cake. He is so big that they decide to put him in the book of records. The journalists interview Clumsy an broadcast this on TV. At that moment, Prankster and Comic, who are watching the report, notice some kind of folder with "Secret" inscription in Clumsy's hand. Perhaps friends think that Clumsy cheats journalists and uses someone's secret recipe, passing it off as his own. Or they just want to steal the recipe for themselves. In any case, Comic and Prankster decide to punish their friend. While Clumsy is busy shopping for ingredients at the store and baking, our sweets follow him to get to the secret materials. And they manage to do it! But if you want to know what happens next, open the app and go through the tasks from beginning to end. You will be surprised by what our restless heroes have thought of.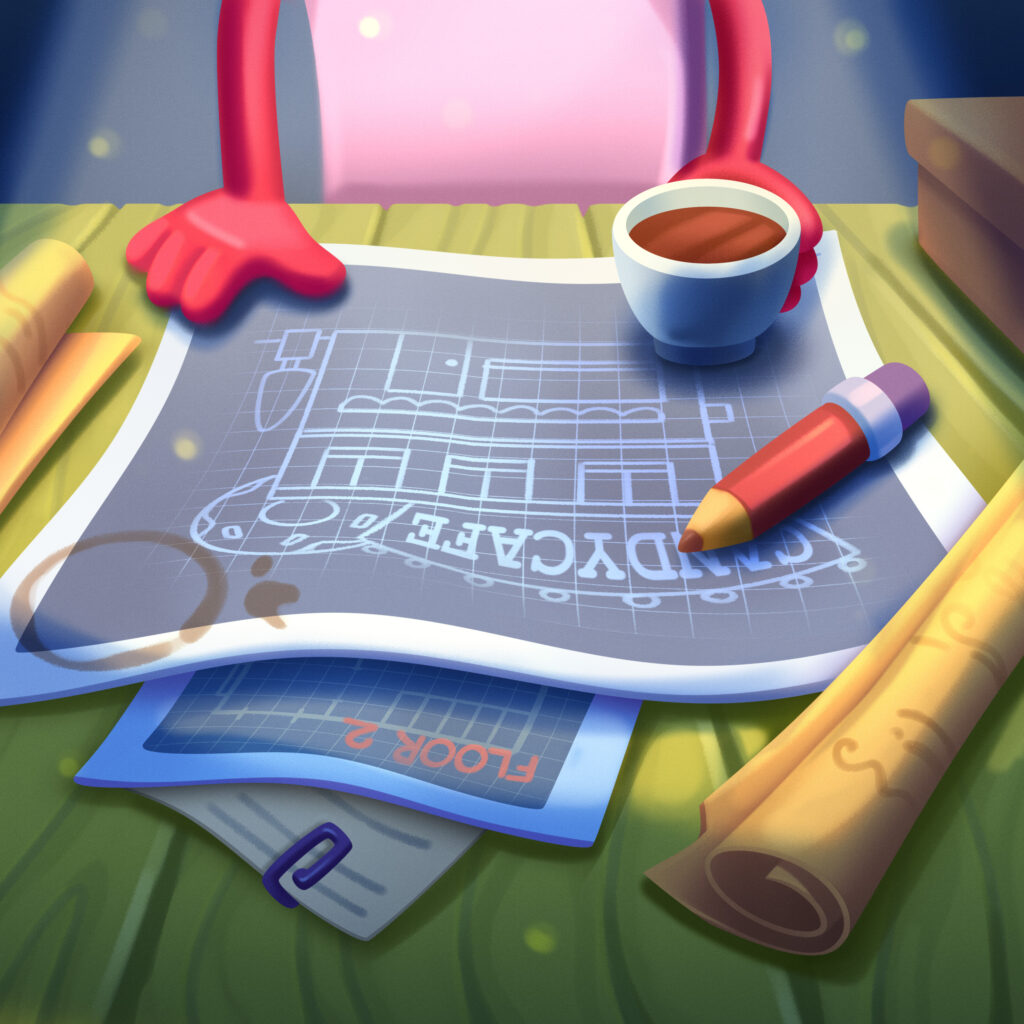 Don't forget to download update. Brand new thematic packs are already available for Android and iOs!