Our team treats Jolly Battle with love and care. For us, this is not just the reincarnation of the famous board game. This is a game that makes it possible to realize the most interesting and bold ideas that we could not realize in other projects.
Not so long ago, we presented our game and are already rolling out the first update. We wanted to add more dynamics to our game to make it brighter and more interesting.
We are pleased to present the following transformations:
1. New emotions of the characters.
If your cakes miss, they will be upset. If you hit the target, they will have a stormy celebration and will have fun.
If your opponent missed, there are several options for the reaction of your cakes:
          – On close contact, they may be scared or happy
          – If the opponent's shell fell far from your cakes, wait for a smirk. After all, this means that they missed the move and your team will not miss your chance to eat the enemy fleet.
Separately, we want to note the collective animation. If the caramel has fallen next to several cakes, they will rejoice over the opponent's slip-up.
2. New shells for shots
Now your arsenal consists of 10 candies with which you can hit the opponent's defense. Maybe you want to cover enemy cakes with strawberry candy? Or you might choose slices of oranges. You have a choice. Make your "sweet" army unique.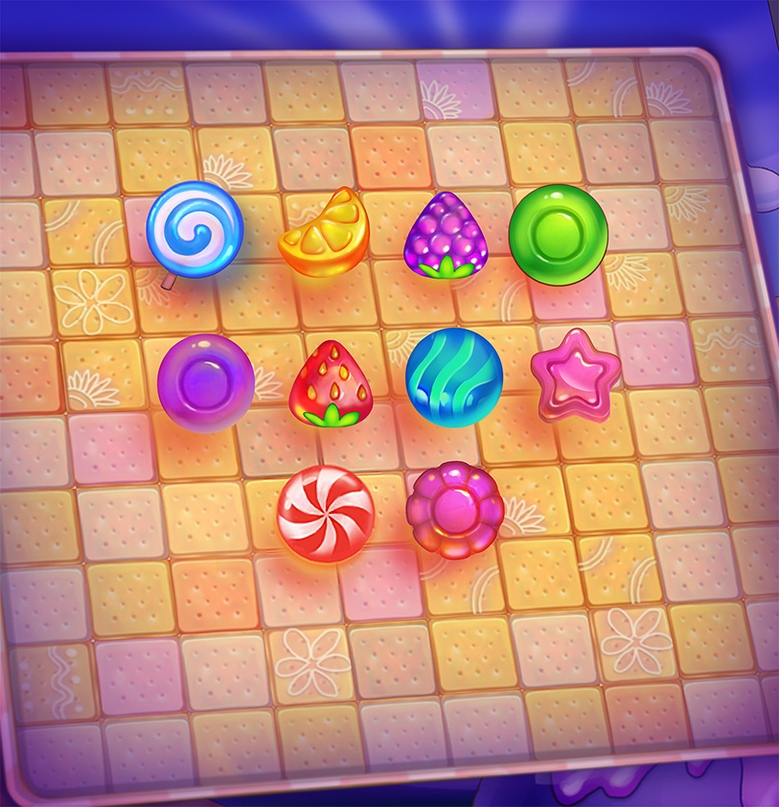 3. The new battlefield
Now you have a choice of two battlefields:
        – Carousel
        – Double field
Choose the option that is more convenient for you. On small phones, it will certainly be much more comfortable playing with the Carousel. You definitely won't miss the opponent's cells, and accelerated animation will give your game dynamics.
If you play on a tablet or a large phone, you can use the double field. Before your eyes, there will be two fields and you can compare your tactics with the tactics of the opponent.
Also, among the new updates:
          – New sound effects;
          – New achievements for successful battles (42 achievements total);
          – Addition of Turkish language.
We hope that you will enjoy the update and our work to improve the dynamics in the game will make it even more comfortable and atmospheric.
Follow our news and lots of new things are sure to come.