When it comes to Jolly Battle it's not about a game. It is a separate world. A sweet and colorful. Exiting and funny. Mysterious and captivating. Who wouldn't like to become a part of this extravaganza? So be ready for a new life adventure!
Let's talk about Jolly Battle's internal kitchen for newcomers. And we start from environment and main characters. All of the events occur in Jolly Kingdom, in a place which every sweet tooth feels like home. Everything you see is made of cakes, chocolate, cotton candy, caramels and other sweets made of dreams. But wait for it! Lovable entourage doesn't always mean a peaceful existence of local citizens.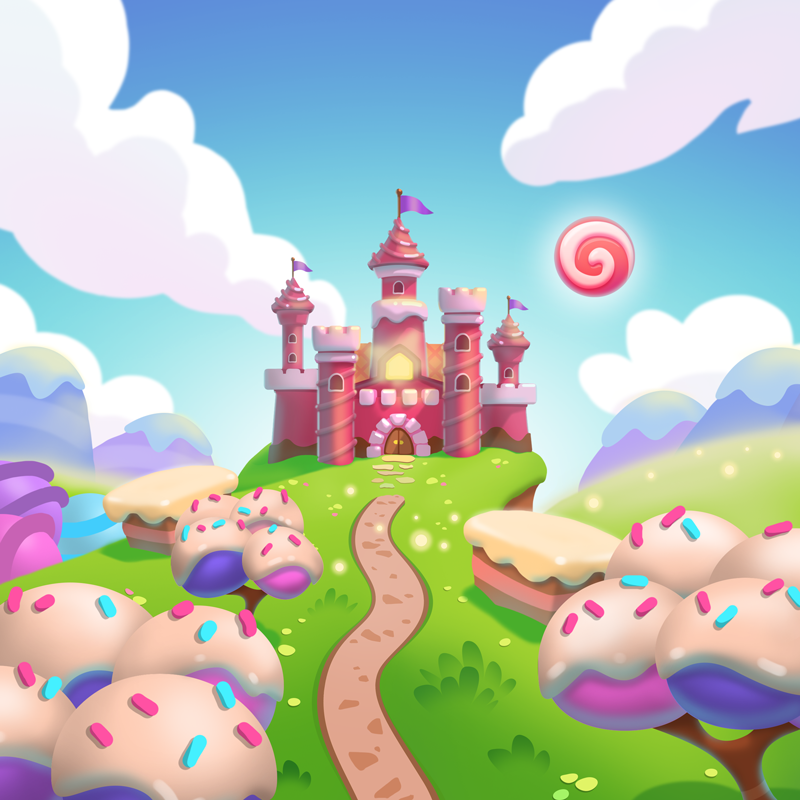 There is a legend about a big royal cake which residents decided to share between them. Like in a real life unfortunately something went wrong. Nobody wanted to give more than they wanted to get. And since then, The Great Jolly Battle started! And none of sweet citizens stayed away from it.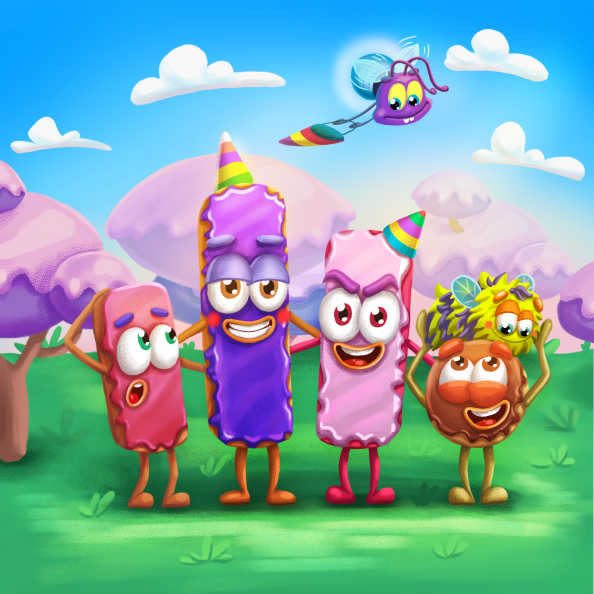 But what about them? We'd like to introduce you our main stars! They are Comic, Clumsy, Prankster and Loafer. Each of them has its own style, nature, mood and goals. One does not simply dislike and confuse them. But if you want to know which is which you have to become a member of their community.
And finally, we move to the coolest part of our story – the concept of the game! Our happy four friends, sweet cakes of different sizes, struggle for desired trophies against their competitors. But without you they will never win the battle. So be ready anytime to come for help! We promise that you have a lot of fun and won't be able to look away from the unfolding events.
Your battlefield is a square board with cells where you can place your sweet warriors in the order you want. The second board belongs to your enemy. And there is a great feature – you can play both against AI and some of your friends (we hope you don't have enemies in real life). The two competitors can't see the location of their warriors, but try to guess and shoot them down intuitively. Isn't it thrilling? But there is more…
You'll have a wide range of "weapon" and boosters, each of which functions differently. For instance, if you want to strike more than one cell on board you choose the device which can help you to achieve the aim. But in addition to boosters, you'll have nice assistants like Bumble-Bee and Firefly. And you will never get bored with them!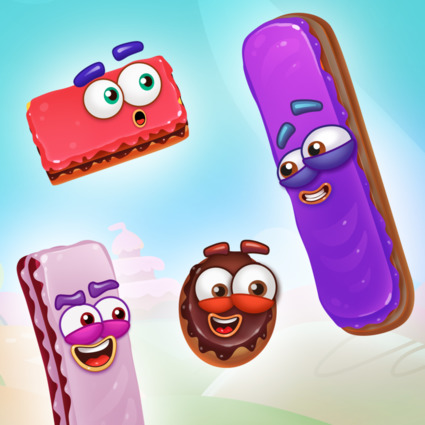 Each result, level or goal of the game may follow by a special emotion which reflects the conditions of the competitors, including yours. You can be sad, happy, thoughtful or whatever you want to be, but never forget one thing: no matter what aims or mood you have in Jolly Kingdom you always have to enjoy and stay positive! There are no losers or bad players, but like-minded pals who want to have fun just like all of us when it is about games. So let's have a good time together in this world full of tasty goodies and new adventures. Stay tuned and you get more news about our cool updates!
Download Jolly Battle Game now on the App Store and Play Market!