Hi everyone! Steam Lunar New Year Sale 2021 begins! 
Get Jolly Battle on Steam from Feb 11 to Feb 15 as it is 75% OFF!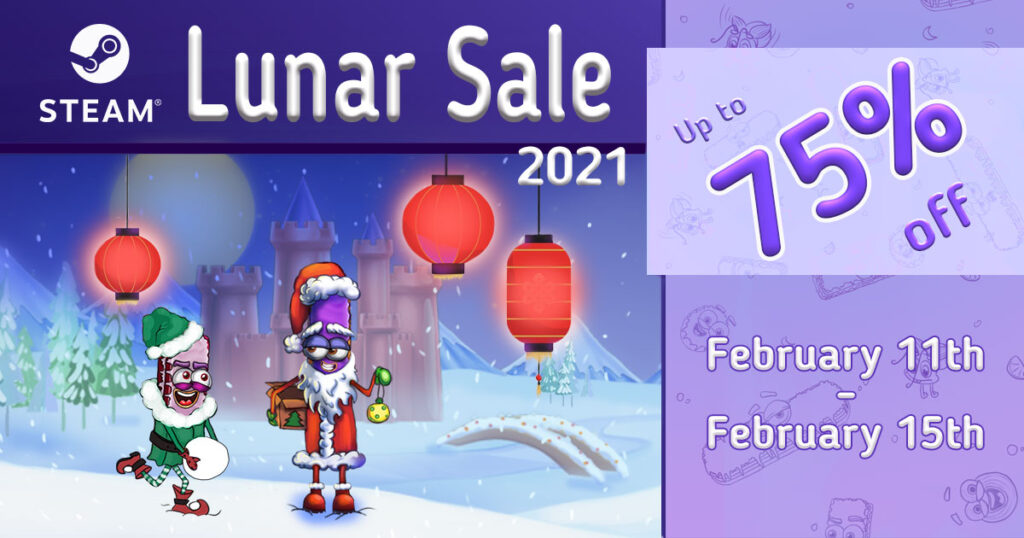 Bring your friends and enjoy this sweet adventure!
Play on various levels of funny shapes and taste all the different fillings!
Choose the difficulty of the King you play against before each match. The King doesn't use boosters on the Easy level. On Medium and Hard difficulty levels, you will see the King's available boosters. Remember, the harder it gets, the sweeter your reward will be!
You can select three different boosters for each match. If you lose, you can always replay it!
Track your progress in the Kingdom in the Main Menu: it shows all levels you completed along with their difficulty levels. You can choose and replay any level you want! Complete a Kingdom to unlock the next one.
Unlock achievements, get daily rewards, and have fun with your friends! Play Jolly Battle on Steam now!