Hello to all fans of the JollyCo Universe! Finally, we are happy to present you the latest updates for Jigsaw Puzzle. This month we have added four new packs. Believe us, you will be pleasantly surprised by the new stories and graphics. And here's some advice: read this article and immediately go and try out the updates. You will not regret!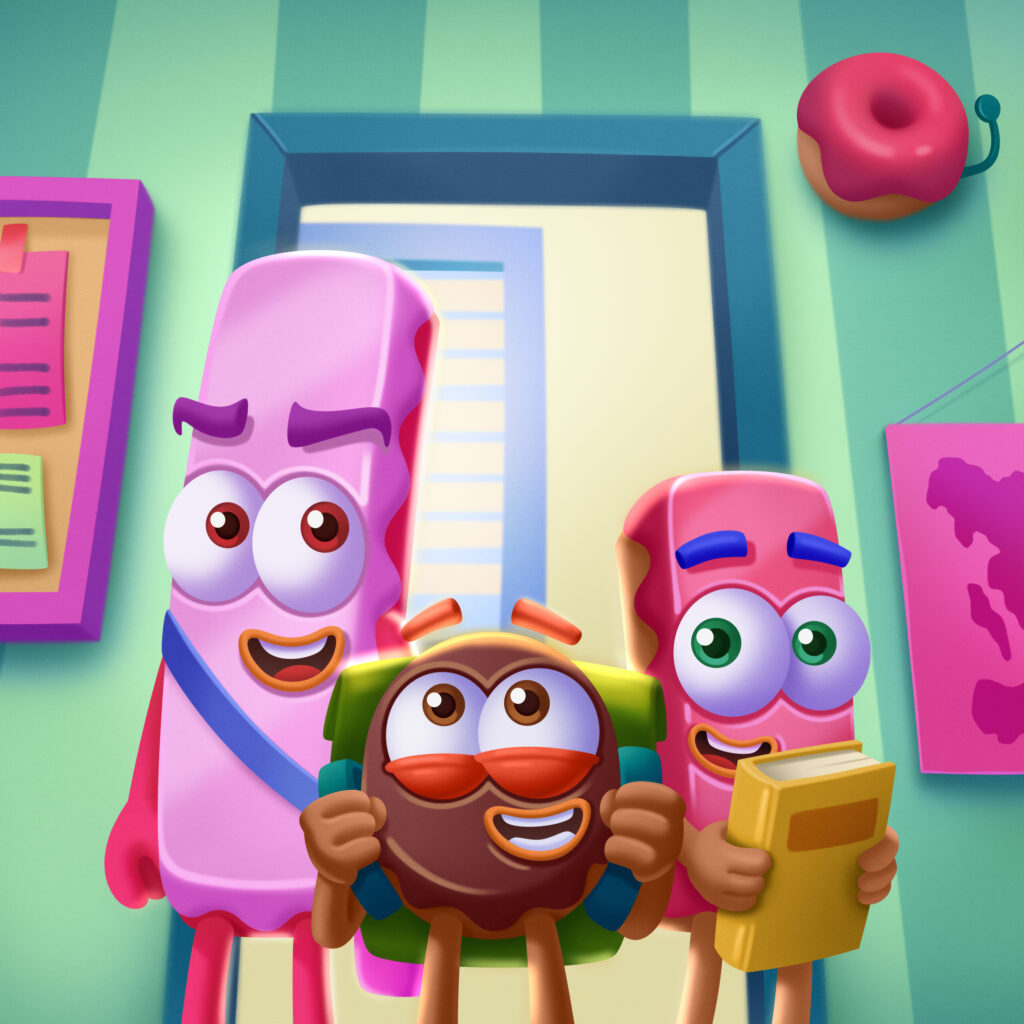 You can already download new packs for Android and iOs:
On the Crest of a Wave
Fruit Tutorials
Sounds of Music
Sands of Egypt
And here are the stories that are waiting for you inside.
On the Crest of a Wave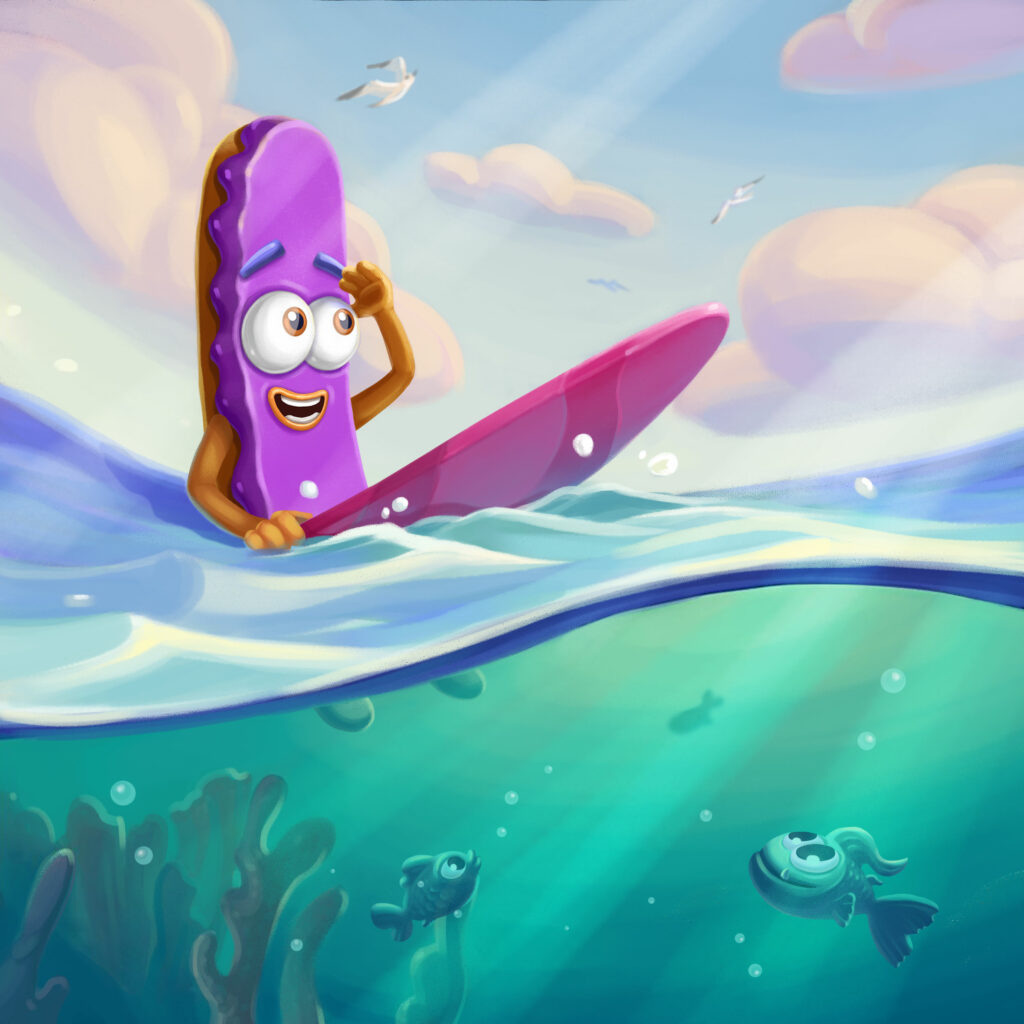 This time the only character in the story is Loafer. One day, while walking through the jungle of the island, he reaches a stunning sandy shore. Not far from the beach he sees the mighty waves of the ocean. Without thinking for a minute, he runs for a surfboard to ride the wave. He dives, swims, stands on the board and gets the maximum pleasure from pastime. And then it seems to him that shark fins are seen in the water. Looks like things are bad…
Fruit Tutorials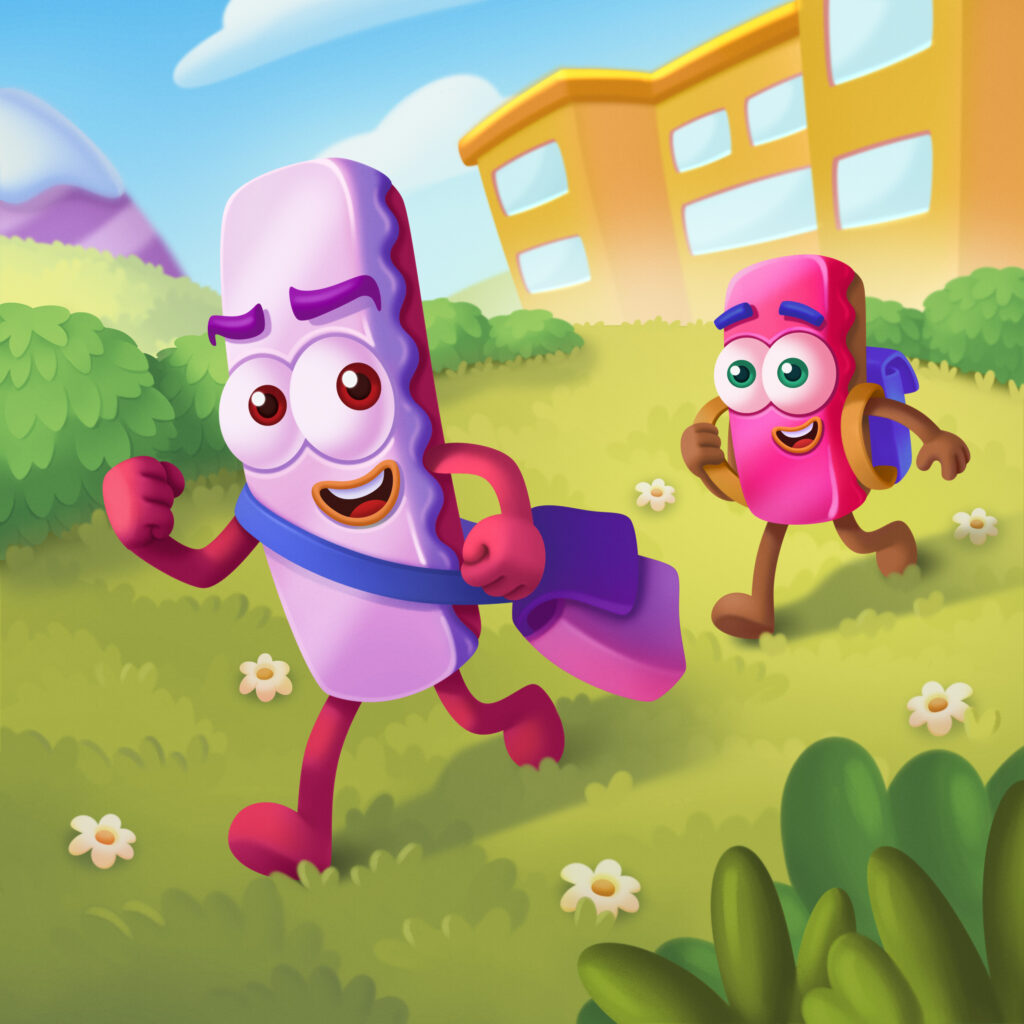 Every time you think you're hard to surprise, four friends are ready prove otherwise. So it all starts with a normal school bus ride. Loafer, Prankster, Clumsy and Comic go to school with great enthusiasm. But as soon as the lessons starts, they get bored. So Prankster has a very unusual idea. Persuading his friends to run away with him from the lesson, he leads them into the forest, where he decides to bury the tutorial books. But not just to get rid of them forever. On the contrary, Prankster wants to do everything to make learning much funnier.
Sounds of Music
Always remember that dreams do come true. Especially if you put in enough effort to fulfill them. Our friends think the same when they see amazing instruments in the window of a music store: "Why don't we start our own band?". After several rehearsals, our characters decide that they need to play a public concert. Who knows, maybe they will have fans? Let's not hide – the success is stunning. But we will not disclose all the details. Just open the Jigsaw puzzle app and put the pictures together to find out the whole story from start to finish!
Sands of Egypt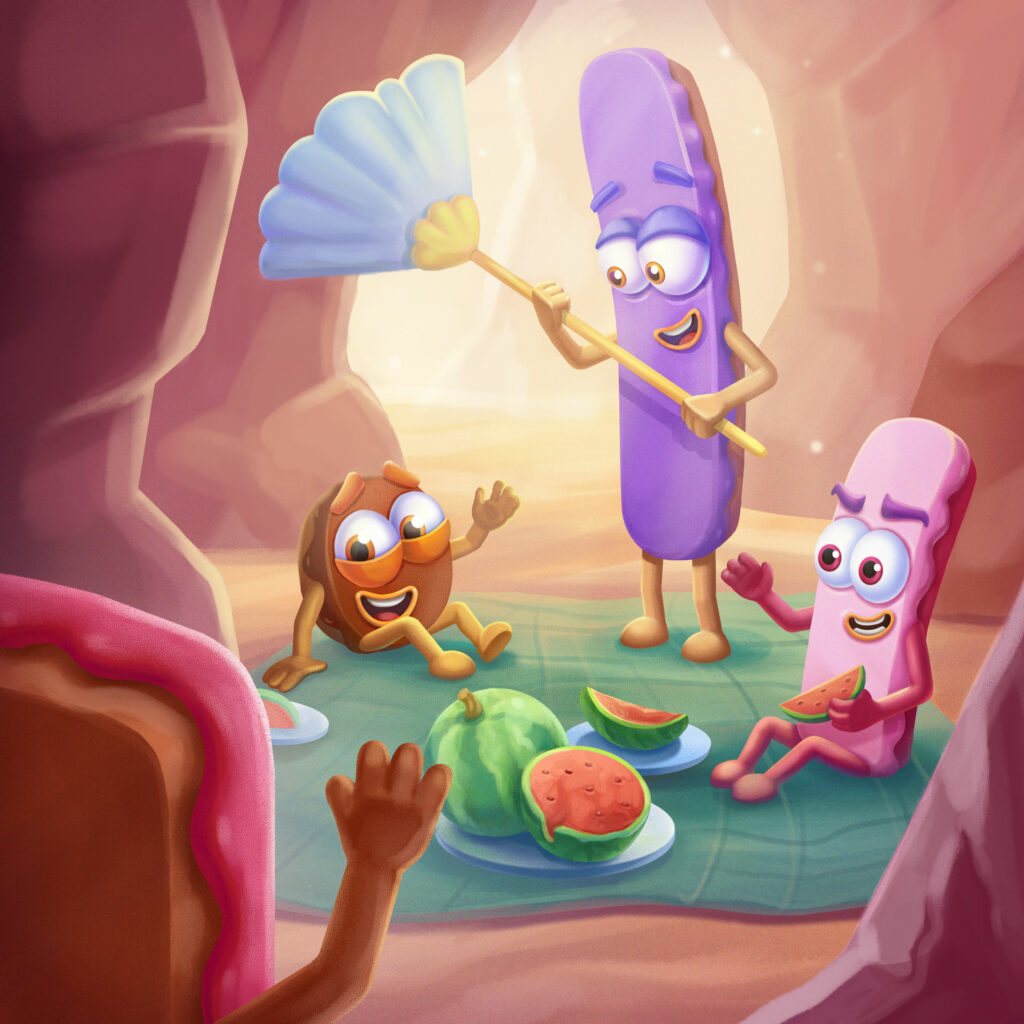 As you know, our characters just love new adventures and travels. This story tells about an exciting tourist trip to Egypt. Once, while walking in the desert, Comic notices the pyramids and decides to go towards them with his friends. Unfortunately, the guys get lost, but very soon come into a magnificent oasis. It's always helpful in this climate! There they meet local inhabitants, camels, and decide to stay overnight to rest from the exhausting heat. And the next day, an endless number of new adventures, lots of fun and unforgettable experiences awaite them. If you want to know what or who our friends will find, open the app and try out our latest updates.
Don't forget to download update. Brand new thematic packs are already available for Android and iOs!